ATCO believes that the school is more than just a building. We believe that schools are the heartbeat of any community and act as the social and cultural hub. Schools need to have the ability to grow, shrink, and evolve in line with the community. 
The average child spends over 15,000 hours inside a school by the time they graduation, second only to time spent in their home. Our youth need every opportunity to succeed and that begins with a healthy learning environment. Providing students with well-lit, comfortable, and quiet learning environments leads to improved academic results.  
We seamlessly integrate traditional core school construction with our exclusive SAGE classrooms to provide schools with a healthier atmosphere that is more conducive to learning.
Learn More
Find out more about how we can help you create healthy learning environments with speed and efficient designs.
It's time to move kids out of portables and into classrooms
Every academic institution strives to provide students with the best possible tools to achieve the education they deserve.  For decades, administrators in budget constrained school systems have turned to portables as a quick and affordable interim solution to address rapidly changing and shifting demographics.  Over the past 50 years, anyone who went to school in Canada knows the experience of a portable.
The Perfect Alternative
The time has come for parents, teachers, and decision-makers alike to turn to the SAGE Classroom as an alternative.  Here's why:
It's intelligent building design.  It's advancement beyond the status quo.  It's a new generation of learning environment where science and innovation combine with the flexibility of relocatable classrooms and the efficiency of modular construction to create a healthier space for kids of all ages to learn and grow in.
Our environment can affect our mood, our productivity, our creativity – that's a fact.
Specific design features unique to the SAGE Classroom include superior indoor air quality, stabilized ambient temperature, four times more natural light (than conventional portables), and the use of green building materials, not to mention reduced energy usage which lowers operational costs and is kinder to the environment.  In comparison to conventional portables, the tangible benefits are quantifiable and measurable; and at a relatively comparable price, we think the decision to integrate SAGE into your program is an easy one.
We know kids and teachers thrive in SAGE Classrooms.  Where they have been introduced, parents want their kids to attend that school and teachers jockey for position to teach in those spaces.  ATCO Sustainable Communities is proud to partner with the sustainable design leaders from Portland State University to introduce this award-winning classroom alternative to Canada.
Benefits
The benefits of this transformational design are undeniable – the science proves it.
Researchers at the Harvard T.H. Chan School of Public Health reviewed findings of over 200 international studies in their report, Schools for Health:  Foundations for Student Success.  Their findings confirm the undisputable link between school environments and academic performance:  unhealthy classroom environments are associated with decreased productivity, health issues, and increased absenteeism; healthy classroom environments have a positive impact on student health and student performance.
SAGE: Smart Academic Green Environment
And it's specifically engineered to support thinking.
Custom Tailoring Options Available
Versatile applications with custom tailoring options to suit your organization's specific needs and budget.
The SAGE Classroom is well-suited to accommodate every age group.  Indeed, we envision SAGE ideally suited to daycare, preschool, and pre-kindergarten scenarios in addition to more traditional kindergarten to Grade 12 learning environments in the public, separate, and private school systems.  SAGE also accommodates adult learning and could easily operate within a post-secondary college or university environment, or even as a community learning centre or visitor information centre.
SAGE Classrooms are scalable, permanent or relocatable, and they can seamlessly integrate into any design specifications.  This high performance building is ideal for classroom expansion planning with interlocking modules, and it works as a portable replacement program.  It also functions as a stand‑alone concept, or in partnership with architectural firms as a complement to the design of new or renovation of existing bricks and mortar structures.
Flexible ownership options include purchasing or leasing the SAGE Classroom.
Photo: Pacific Mobile Construction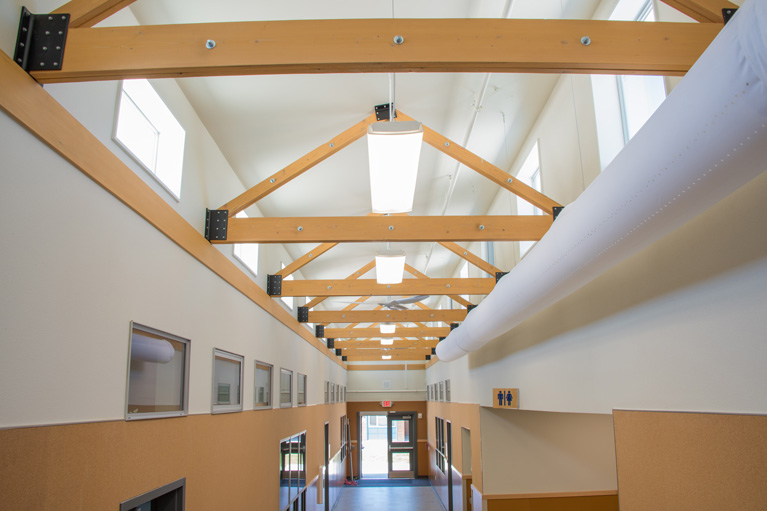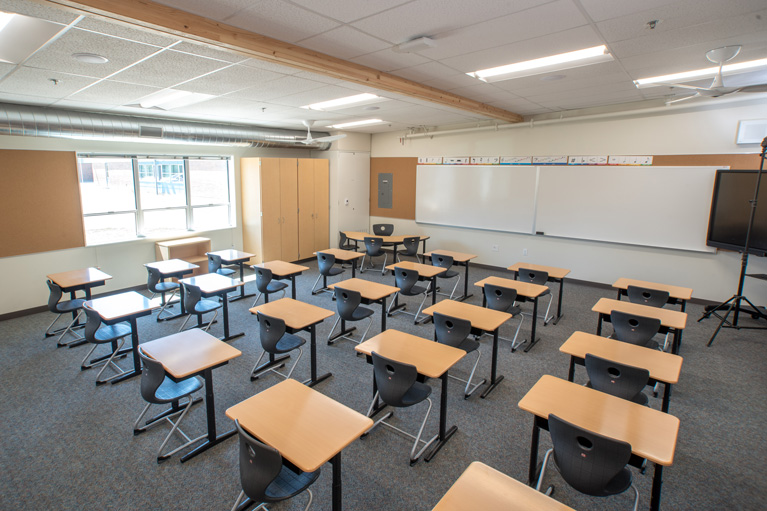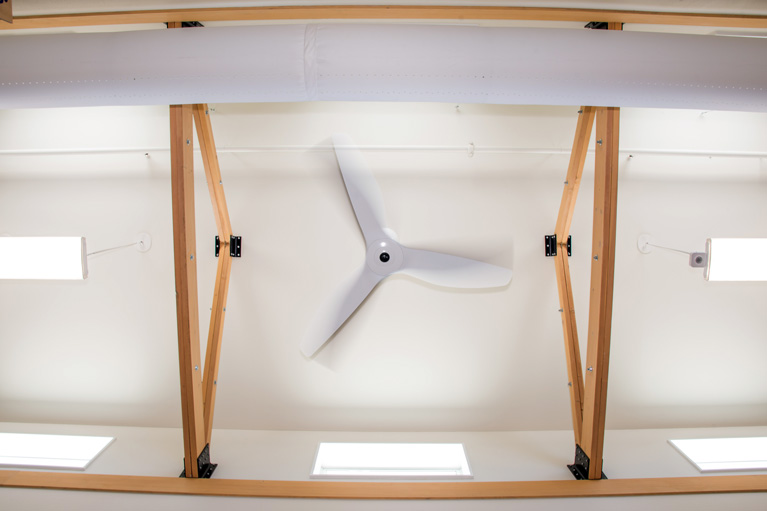 Photos: Pacific Mobile Construction
Work with an industry leader
ATCO is an industry pioneer and our design-build process is proven.  As the only certified SAGE provider in Canada, this ensures each classroom solution we deliver is built to our longstanding commitment to the highest quality.
Our success is in our execution.  From design concept to completion, our team works with you to ensure we understand your goals, challenges, and opportunities.  We draw upon our 70 years of construction experience and our talented workforce, and we leverage our innovative modular design-build techniques to manufacture, transport, and install a full turnkey product within your project timeline, specifications, and budget.  In short, we're not happy until you're happy.
Learn more about this amazing new learning environment
Welcome to the evolution of modular learning environments.  Welcome to SAGE. We invite you to talk to us about moving your kids into a SAGE Classroom.
SAGE Modular Classrooms
Learn more about SAGE modular classrooms that feature high ceilings, natural light, and advanced air and temperature control.

Video: Pacific Mobile Construction
Schools that change with your community
ATCO Ermineskin School - Community Benefits
Fitted with the latest technology including smart boards and solar power,  the Ehpewapahk Alternative School will be the launching pad for students in the Ermineskin Cree Nation heading out into the world to make their mark. 
Childcare Where You Need It
Our daycares are developed with the most important users in mind. As the smallest of children step out into the world, it should be into a healthy, bright, and vibrant environment. Natural daylight, fresh air, and sustainable materials dominate our designs in order to give our children the best quality learning space.  
ATCO's experienced team and design build approach eliminates much of the complexity to any project development. Our proven method makes the journey from vision to healthy learning environment simple and achievable. Healthy daycares that allow children to be their best.